Free monthly sports car meets and road runs
Free sports car club membership
Join the Helluvit Sports Car Club Today – Membership is free!
Club Helluvit members are an eclectic mix of petrolheads, car geeks and Sunday drivers, male and female: don't worry, you'll fit in! We are based in Bournemouth, but we are active along the South Coast and wherever there's a great driver's road. We organise sports car meets, road runs, our own mini sports car tours and we occasionally take part in track days and other motoring events. Our current members drive everything from Ferraris to MGBs and from the latest Porsche to the oldest Alfa Romeo!
The only entry qualification is that you drive a sports car, GT car or sports coupe! (Sports bikers are also welcome). We believe that Helluvit is the only all-marques sports car club in the area, although we would like to hear from you if you know different. Find out how to join the club – here!
Just for the Hell of it!
Subscribe now! Please send an email to David Jones at info@reddragon.org.uk if you would like us to send you a regular email with details of our sports car club events. (Normally once a month). We will then add you to our mailing list and keep you updated about forthcoming events.
Total membership is now 525 members. Please invite your friends to join the club and come along on our monthly sports car road runs and join us for a chat at our sports car meets.
Next event!
Socially-distanced Road Run and Meet: Sunday 15th August, 2021
I know we may want to hug or kiss each other (irresistible as we all are!), but please, no hugging or kissing this time!  Please observe the 2 metre social distancing measure…..
Thank you to everyone who turned out at the tail end of June for our last socially-distanced Helluvit Run: it was good to see everyone and it seemed to go well, with everyone showing consideration for everyone else!  So perhaps some members might like to try another socially-distanced road run?
Road Run
If you would like to join us on a short road run, please meet us at 09.00 hrs at Redhill Avenue (A347), on the road, near the pedestrian bridge that crosses the road. We will start our engines at 09.00 hrs to head to our destination.
Meet (socially-distanced – limit on numbers)
If you prefer to meet us at our destination, please go directly to XXX for about 09.45 hrs and please look out for us: David will be wearing a black baseball cap.
The address is: XXX (TBC).
If you do decide to join us, please remember the social distancing rules: let's keep everyone as safe as possible!
Please stay in your "bubbles" when you reach the destination!
I have tried to book places, but they are not taking bookings, so we'll have to take our chances and hope we can grab a few tables when we get there. The cafe opens at 09.30 hrs, so I think the earlier we get there, the better.
Please send me your thoughts by text / Whatsapp to: David Jones on mobile 07966578999. (Or via the Helluvit facebook group page).
Now more than ever, it is important that you let me know if you are planning on joining us!
Please let me know if you have any news that you'd be happy for me to feature in the newsletter / on the website.
Here are the provisional dates for subsequent meets this year:
Sunday 19th September, 2021. TBC.
Sunday 17th October, 2021. TBC.
Sunday 14th November, 2021. TBC.
Sunday 19th December, 2021. TBC.
In the meantime, look after yourselves! 
Please contact David: info@reddragon.org.uk or mobile phone: 07966578999 to let us know if you are planning to come so that we have an idea of likely numbers.
We hope you can make it – it would be great to see you!
It would be great to see you!
Have fun but drive carefully!  Best wishes!
Join us – Just for the Hell of it!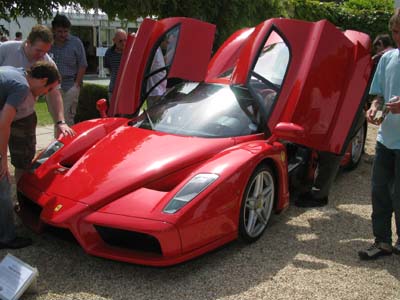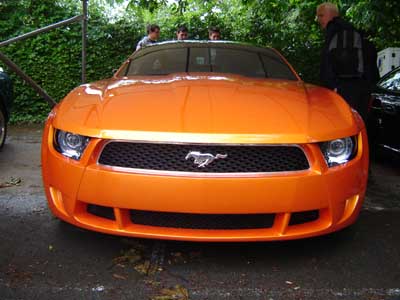 It would be very helpful if you could contact the club to let us know if you are planning to join us. Please send an email to David at: info@reddragon.org.uk or send a text to 07966578999. Call this number on the day if you would like to meet up and can't find us for any reason.
Born to Run!
Visit our events pages for reviews and photos of our recent sports car road runs and meets.
Please keep an eye on the website and e-newsletters for more details of our events (and possible changes to the calendar).
Is it time to get the MX5 back on the road?
Is it time to polish up the Porsche?
Is it time to rag your Radical?
Is it time to hoon along the south coast of England in your Honda NSX?
Fire up the Quattro?!
Come and join us: we'd love to meet you!
Please note that all of our sports car road runs, meets, tours, trackdays and other motoring events are dependent on the weather and the general driving conditions: please check with the organisers before setting out! Please drive carefully!
Would you like to take part in – or sponsor – a future Helluvit event?
Remember, there's no charge to members for participation in our monthly road runs: just come along! But if it's a picnic, remember to bring some food and a frisbee! Or if it's a Road Run or Rally, bring enough money to buy yourself a coffee and a snack! You can also sponsor each issue of our newsletter, which is sent out to all of our subscribers. Contact David Jones for more information about sponsorship opportunities.
Monthly sports car road runs and other events – free membership!
Helluvit is sponsored by Red Dragon Motorsport (UK) – International PR and Marketing for the Automotive and Motorsport Industries.
All text and images on the main pages of the website (unless otherwise indicated) are the copyright of Red Dragon Motorsport (UK). Images on the news pages are copyright of the motor car manufacturer featured in the news story, unless otherwise indicated.